<![CDATA[
Deprecated: preg_replace(): The /e modifier is deprecated, use preg_replace_callback instead in /home/soonerpaul/artbypaulsnyder.com/wp-includes/functions-formatting.php on line 76


October 2011 -  Otaku House Cosplay Idol Contest — VOTING ENDS November 5, 2011


Please take a moment to

VOTE for me

by simply clicking on

http://www.otakuhouse.com/

cosplay-idol/north-america

-finalists-2011/paul-snyde

r/

Please click "LIKE" to cast a vote, that is all you need to do. The page is set up so you will NOT receive any notifications or emails when someone else votes, so no worries about spam or unwanted messages.
THANKS SO MUCH!
"There are a ton of Jack Sparrows in the Otaku House Cosplay Idol Qualifiers but North American Finalist Paul Snyder's Jack Sparrow is among the best. Paul is back with more Johnny Depp characters in the Finals!" -  Cosplay Idol Staff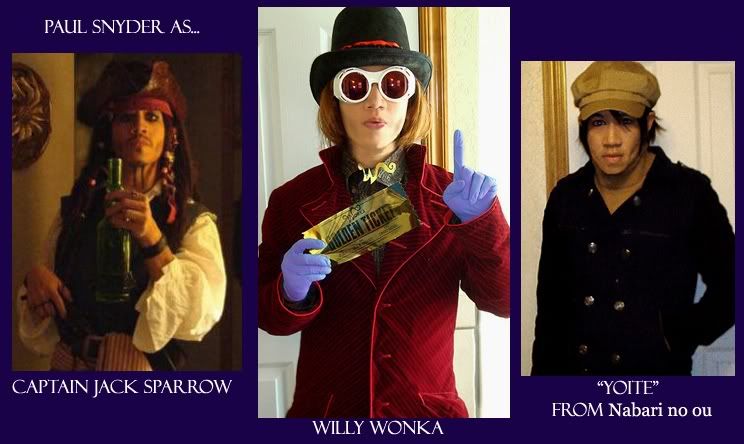 Current Projects:
GATORADE National Commercial featuring NBA player Kevin Durant

Commercial shoot for RESTLESS NATIVES Clothing Company (in pre-production)
"Discovering The Moon" Stop-Motion Animation for entry in NBC's Comedy Shortcuts (in production 2010/2011)
"The Guardian's Gift" A Short Film for the Oklahoma Centennial Celebration- 2007- COMPLETED
"Lazarus Rises" Film Trailer Shoot COMPLETED
"The Documentary of JESSE ED DAVIS" In Production
"Six Pack & Gas Money" A feature film in Pre-Production
EVENTS/SHOWINGS
June 2, 2011 - Displaying at Concerts on the Curve's first ART WALK

MAY 2011 - Displaying at "SAUCED on PASEO" in the historic Paseo District in OKC
March 2011 - Moore Art Walk
February 2011 - Oklahoma City Museum of Art benefit
February 2010 - Oklahoma Museum of Art Benefit

March 2009 - Oklahoma Museum of Art Benefit

February 2008 - Oklahoma Museum of Art Benefit
April 2007 - Toby Keith Foundation/Ally's House Benefit
April 2007- Stage Manager for THE OKC FESTIVAL OF THE ARTS
January 2007- "Eggpoleon" Benefit for the Oklahoma City Museum of Art
May 2004-2006- Yellow Rose Performance Theater in Moore, Oklahoma
January 2006- Oklahoma Museum of Art 22nd Annual Benefit
January 2005- Oklahoma City Museum of Art 21st Annual Benefit
March 2004 - Reception/Showing at First Fidelity Bank, hosted by Moore Arts & Humanities Council
April/May 2004 - Showing at The Oklahoma Heritage Society
January 2004 - Oklahoma City Museum of Art Annual Benefit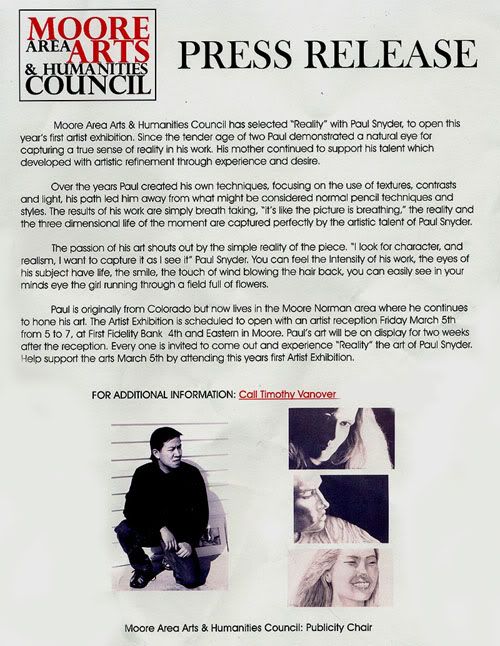 ]]>